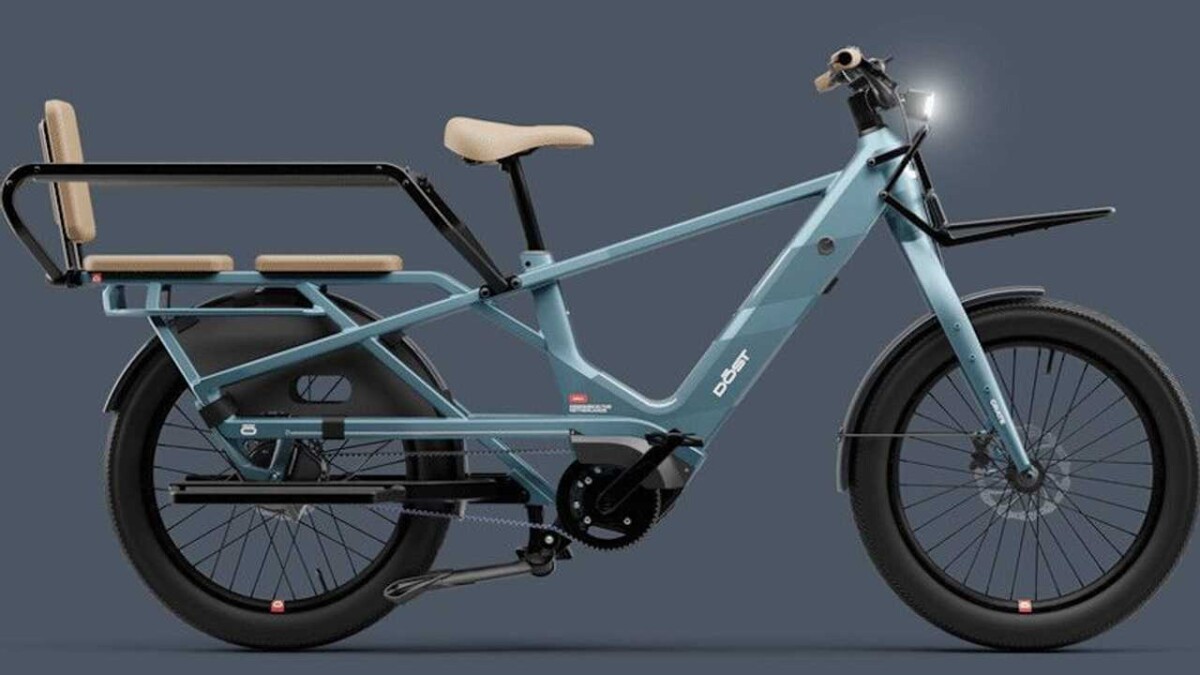 Price:
$4999
Motor:
500 Watts Mid drive high torque motor for cargo use with throttle or pedal assist
Battery:
14 ah Battery, optional second battery
Range:
up 120 miles
Sizes:
One Size fits all, up to 440 Lbs
Colors:
Speeds:
GATES CARBON BELT DRIVE, CVT TRANSMISSION MANUAL OR AUTOMATIC SETTINGS
Type:
/Cargo /Urban /Utility
Features:
500 WATTS MID DRIVE SYSTEM, delivers a staggering 120 Nm of torque, 40% more torque than any other mid-drive cargo bike on the market
GATES CARBON BELT DRIVE ( MAINTENANCE FREE )
THROTTLE OR TORQUE SENSOR PEDAL ASSIST SYSTEM
MODERN FRAME AND ELECTRONICS
CAN CARRY up to 440LBS
24" X 3" TIRES FOR COMPACT DESIGN

Find out more about this electric bike!
Contact us to schedule a test drive so you can try out this electric bike youself.
Call: (718) 788-1181 or
Email: [email protected].
...or use our convenient contact form below.
We look forward to getting you the right electric bike for you!